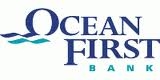 OceanFirst Financial (NASDAQ:OCFC) is scheduled to be releasing its earnings data after the market closes on Thursday, July 29th. Analysts expect OceanFirst Financial to post earnings of $0.43 per share for the quarter. Persons interested in listening to the company's earnings conference call can do so using this link.
OceanFirst Financial (NASDAQ:OCFC) last released its earnings results on Thursday, April 29th. The savings and loans company reported $0.44 EPS for the quarter, beating the consensus estimate of $0.40 by $0.04. OceanFirst Financial had a net margin of 17.65% and a return on equity of 4.93%. The firm had revenue of $94.44 million for the quarter, compared to analyst estimates of $87.50 million. On average, analysts expect OceanFirst Financial to post $2 EPS for the current fiscal year and $2 EPS for the next fiscal year.
OCFC stock opened at $19.64 on Thursday. The company has a current ratio of 0.94, a quick ratio of 0.94 and a debt-to-equity ratio of 0.17. OceanFirst Financial has a 12 month low of $13.14 and a 12 month high of $25.76. The company has a market cap of $1.18 billion, a price-to-earnings ratio of 15.34 and a beta of 0.97. The firm has a 50-day moving average price of $21.22.
The business also recently declared a quarterly dividend, which was paid on Friday, May 21st. Investors of record on Monday, May 10th were issued a dividend of $0.17 per share. This represents a $0.68 annualized dividend and a dividend yield of 3.46%. The ex-dividend date of this dividend was Friday, May 7th. OceanFirst Financial's dividend payout ratio (DPR) is presently 56.67%.
In related news, COO Joseph Lebel III bought 1,000 shares of the company's stock in a transaction that occurred on Friday, May 7th. The shares were bought at an average price of $27.82 per share, for a total transaction of $27,820.00. Following the transaction, the chief operating officer now directly owns 1,000 shares of the company's stock, valued at $27,820. The transaction was disclosed in a filing with the Securities & Exchange Commission, which can be accessed through this hyperlink. 4.50% of the stock is owned by insiders.
(Ad)
Plant-based baby nutrition stock could be bigger than Beyond Meat.
Several brokerages recently issued reports on OCFC. Zacks Investment Research lowered shares of OceanFirst Financial from a "buy" rating to a "hold" rating in a report on Tuesday, May 4th. Stephens reaffirmed an "equal weight" rating and set a $24.00 price target on shares of OceanFirst Financial in a report on Wednesday, May 12th. Finally, Seaport Global Securities initiated coverage on shares of OceanFirst Financial in a report on Wednesday, March 24th. They set a "buy" rating and a $28.00 target price on the stock. Three research analysts have rated the stock with a hold rating, three have given a buy rating and one has issued a strong buy rating to the company's stock. The stock currently has a consensus rating of "Buy" and an average target price of $23.71.
About OceanFirst Financial
OceanFirst Financial Corp. operates as the bank holding company for OceanFirst Bank N.A. that provides community banking services. The company accepts money market accounts, savings accounts, interest-bearing checking accounts, non-interest-bearing demand deposits, and time deposits to retail, government, and business customers.
Recommended Story: Google Finance Portfolio Tips and Tricks
This instant news alert was generated by narrative science technology and financial data from MarketBeat in order to provide readers with the fastest and most accurate reporting. This story was reviewed by MarketBeat's editorial team prior to publication. Please send any questions or comments about this story to [email protected]
Featured Article: What is the S&P 500 Index?
7 Lithium Stocks That Will Power the Electric Vehicle Boom
Demand for lithium is set to increase exponentially in the next few years. In fact, according to Statista, demand for lithium may very well double to 820,000 tons in that time. Some of that demand will come from companies that are manufacturing the batteries that we use every day. For example, lithium is an essential component of the batteries that power our mobile devices.
But the real growth will come as the United States goes all-in on electric vehicles (EVs). The Biden administration recently announced plans to have the U.S. government's fleet of over 600,000 vehicles converted to EVs.
And as you're aware, EV stocks are in a bubble of some sort at the moment. Some of that is due to the increasing number of companies that went public last year. However, as investors are beginning to realize, not all of these companies will be the next Tesla. In fact, some of these companies may never be successful at bringing an EV to market, at least not at the scale that will be required.
The ones that do make it will need lithium and lots of it. To help you sift through the best lithium stocks to buy, we've put together this special presentation.
View the "7 Lithium Stocks That Will Power the Electric Vehicle Boom".